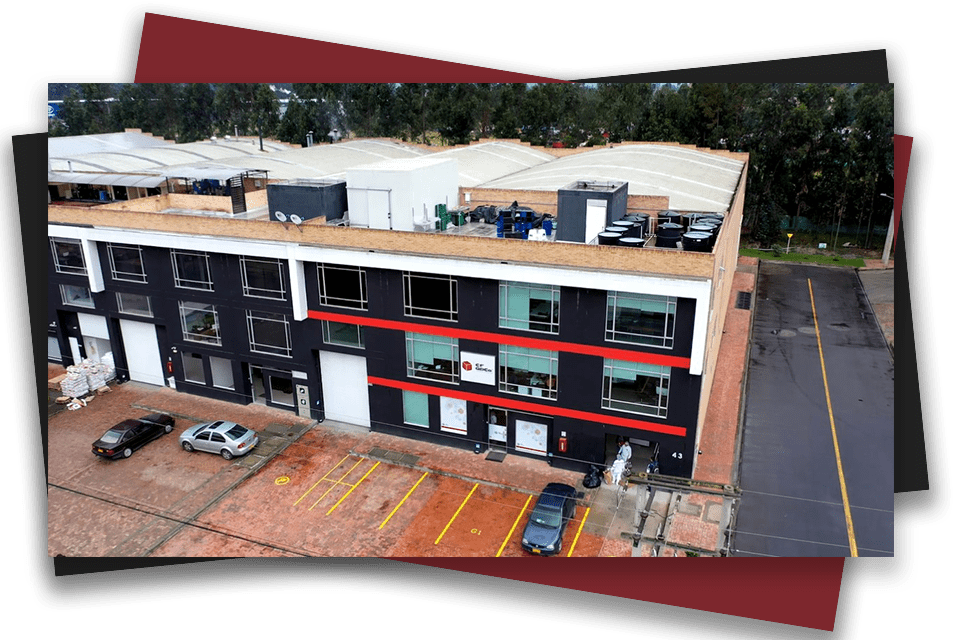 Our plant has a strategic location in the Municipality of Tocancipá, an area of ​​great industrial development at the national level, thanks to its location it has access and competitive conditions, 23 km from Bogotá, and 45 minutes from El Dorado international cargo airport.
Surrounded by excellent roads, Tocancipá – Zipaquirá and the North Highway connect the country's capital with the departments of Boyacá, Casanare, Magdalena, and the Atlantic, thus allowing us to communicate our operations with the Caribbean Coast and the northeast of the country.
Thanks to this location we have benefits and tax and customs advantages transferred to our clients, the most important thing is that it allows us to contribute to the development of the community, generating jobs and greater commercial dynamics in the municipality.